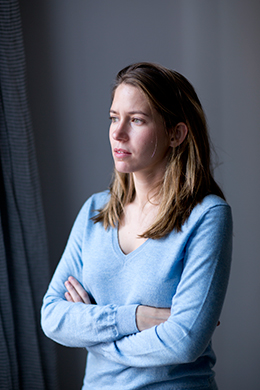 Claudia Garay
After graduating in Architectural design from Parsons School of Design in 2008, she worked in Paris for Luis Laplace's architecture and interior design firm.
In 2011 she graduated from UCL London in Lighting Design and in 2012 she founded Garay Studio.
The Studio
Garay Studio is a Madrid based practice that combines a wide range of disciplines under the theme of light; lighting design projects, product design and light installations. The studio has an open approach to collaboration, uniting diverse skills to continuously evolve new technologies and materials.
Garay Studio creates projects that balance between arts and design. They draw their inspiration from the observation of everything that happens and surround us, as a starting point, both in a formal and a philosophical way, while the creative process is fuelled by investigations and innovative techniques.
The studio exploration includes questioning our relationship with nature and technology. In all their work their aim is to abstract complexity down to its essence.